Women are mothers, sisters, daughters, and friends. They are caregivers, nurturers, and survivors. Though they face many pressures in their lives, they continue to fight every day. Women are strong.
International Women's Day is a day to celebrate the strength and resilience of women worldwide. This message is for all the women who are fighting every day — determined to overcome addiction and mental illness, despite all obstacles. This includes the women who come to our clinic struggling with alcohol or drug dependence, alongside serious stress, depression, anxiety, or trauma in most cases.
Why International Women's Day Matters
Women are often the caregivers and nurturers of their families and friends. They are the ones who are always there for others, putting their needs first. A woman's strength shines through by showing up to work hard and take responsibility, not only for herself but for others. She's always there to offer a shoulder to cry on, even when she'd rather be the one resting on another's.
Little does she know that her true strength shines when she shows up for herself, allowing herself to be vulnerable, feel her emotions, and get the help she needs.
When a woman prioritizes herself and the future she has ahead of her, it sets an example for her loved ones. It shows them that it is OK to ask for help when you need it. It shows them that it is OK to be vulnerable, cry, and admit that you're not perfect. Most importantly, it shows them that they can be kind and gentle with themselves, even when they make mistakes.
Being strong doesn't mean being perfect; it means knowing your limits and asking for help when you need it. Sometimes we feel like people will think less of us if we show our weaknesses. But the truth is that no one can do it all alone.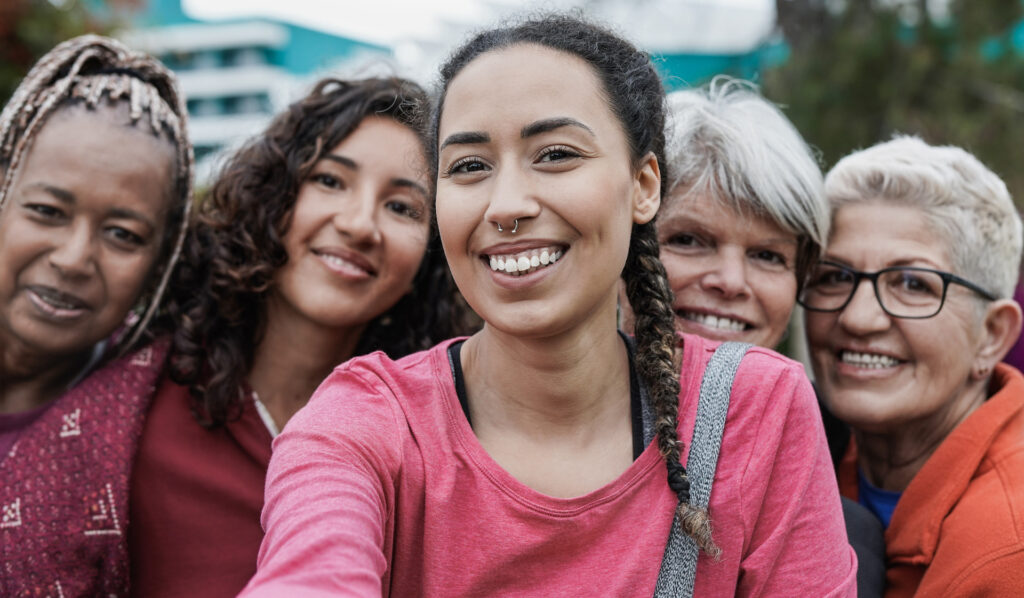 Celebrating Women in 2022
At Georgia Strait Women's Clinic, we are here to show each woman the support and encouragement she deserves as she recovers from addiction. But we aren't here to make her stronger. We can only do what we do because she makes us that way.
So, on this International Women's Day, let us celebrate the strength and resilience of all the women out there – from the mother raising her children to the sister who is always there, to the friend who listens without judgment. Let us celebrate their courage in facing life's challenges head-on and their vulnerability in asking for help when they need it most. Let us celebrate our collective strength as women united by a common goal to live healthy and happy lives.
This year, let's focus on what it means to be strong — being strong means taking another step forward, even when they've taken two steps back. It doesn't mean that we are perfect; in fact, it often means quite the opposite. It means showing up with courage to face the hardships that mark an imperfect life — a life that holds space for recovery and growth.
Thank you, women, for your strength and determination. You inspire all of us at our clinic and everyone fighting their own battle against addiction. Thank you for never giving up, no matter how tough things get.
Take a look at our reel on Georgia Strait Women's Clinic's Instagram page to see all of the amazing women who work here!
https://www.instagram.com/reel/Ca2rp6-Dcqk/?utm_medium=copy_link
Happy International Women's Day. Let's be strong together!