Volunteering is an activity that has many benefits for individuals and society as a whole. For people who are struggling with addiction, depression, trauma or other matters of mental health, volunteering can provide an opportunity to find meaning and purpose.
In my own life, volunteering is an activity that has consistently helped me get out of difficult periods and times when I've felt stuck. The simple act of volunteering has provided me with opportunities to discover new interests and rediscover old ones, meet new people, encounter new ideas, and take on different roles. Ultimately providing me with tools and experiences that have helped to move me forward in life.
My first time volunteering in a formal capacity was at a summer camp for underprivileged children in Toronto when I was thirteen. Since then, I've been fortunate to have had the opportunity to volunteer in a number of other settings, including guided nature walks, museums, botanical gardens, community radio, food gardens, municipal politics, literacy tutoring, non-profit boards, cultural events, and―currently―search and rescue.
Volunteering is so important―to society and to the individual. Many school systems require high school graduates to complete a mandatory number of volunteer hours as a requirement for graduation. As we get older and our lives fill up with other obligations, pastimes or priorities, it can be easy to forget that volunteering is such an easily available activity that we can do in virtually any community. For people who are struggling, volunteering can be a particularly powerful option.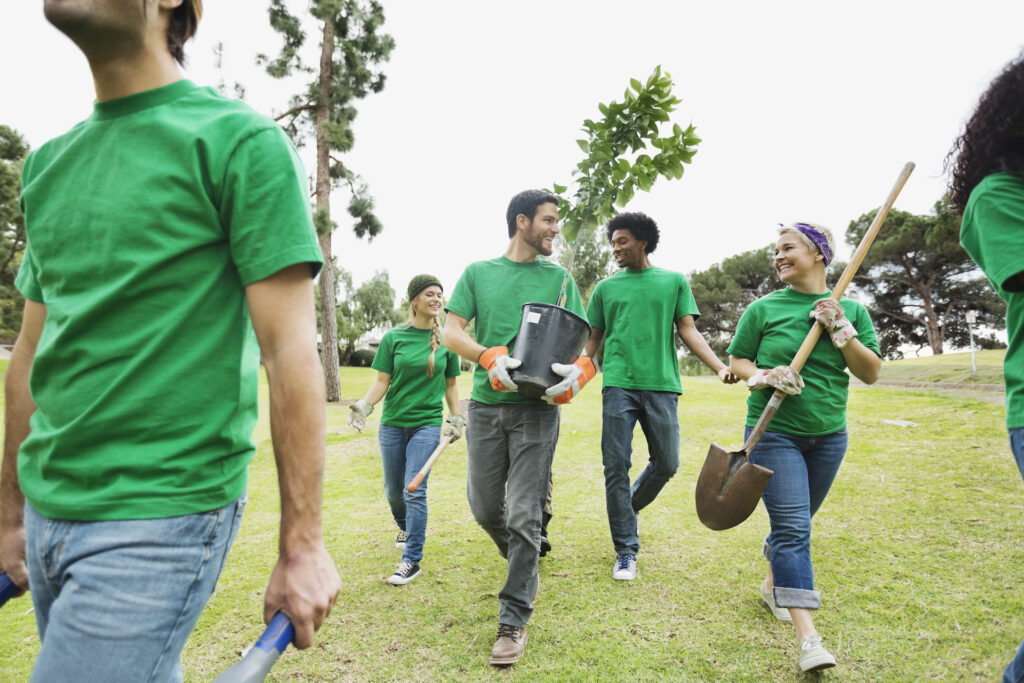 The Benefits of Volunteering
Volunteer Canada is a non-profit organization that promotes volunteer organizations and practices across Canada. Among their many resources is a fantastic graphic that provides an overview of the benefits of volunteering to volunteers, organizations, businesses, neighbourhoods and society.
For individuals who are struggling with addiction or other mental health issues, volunteering can be of particular benefit, as it provides opportunities to learn new skills, expand horizons, develop a sense of belonging (more on why that's important here), and stay engaged and active in the community, all of which can help to promote mental, social and physical wellbeing. Here are some ways that volunteering can help people who are struggling.
Volunteering Connects You to Others
In a popular TED Talk titled "Everything You Think You Know About Addiction is Wrong," British journalist Johann Hari concludes that the opposite of addiction is not sobriety… it's a connection.
Volunteering provides an opportunity to meet new people and to help others. Creating connections to the people and communities around us can help to foster a sense of meaning and social wellbeing.
Volunteers can help in leadership roles (e.g. serving on boards), provide one-on-one support (e.g. tutoring), provide direct service (e.g. answer phones for a helpline), or even perform for a crowd (e.g. a volunteer choir). There are many ways that volunteering can help to foster connections in the community, all of which can help to foster social wellbeing for the volunteer and beyond. What's more, volunteering can be a blast!
Volunteering Pushes You out of Your Comfort Zone
Volunteering can be a great way to gain new experiences, meet new people, and generally be exposed to new experiences and feelings. Novelty can play a significant part in keeping the brain healthy. As such, it's not surprising that volunteering was shown to be a protective factor for older adults' psychological well-being.
In the field of addictions, novelty sometimes gets a bit of a bad reputation, as novelty-seeking behaviour is sometimes talked about as a risk factor for addiction. The relationship between novelty and addiction is complex and nuanced, however, and research in this field has provided evidence for the association but not for causality between the two.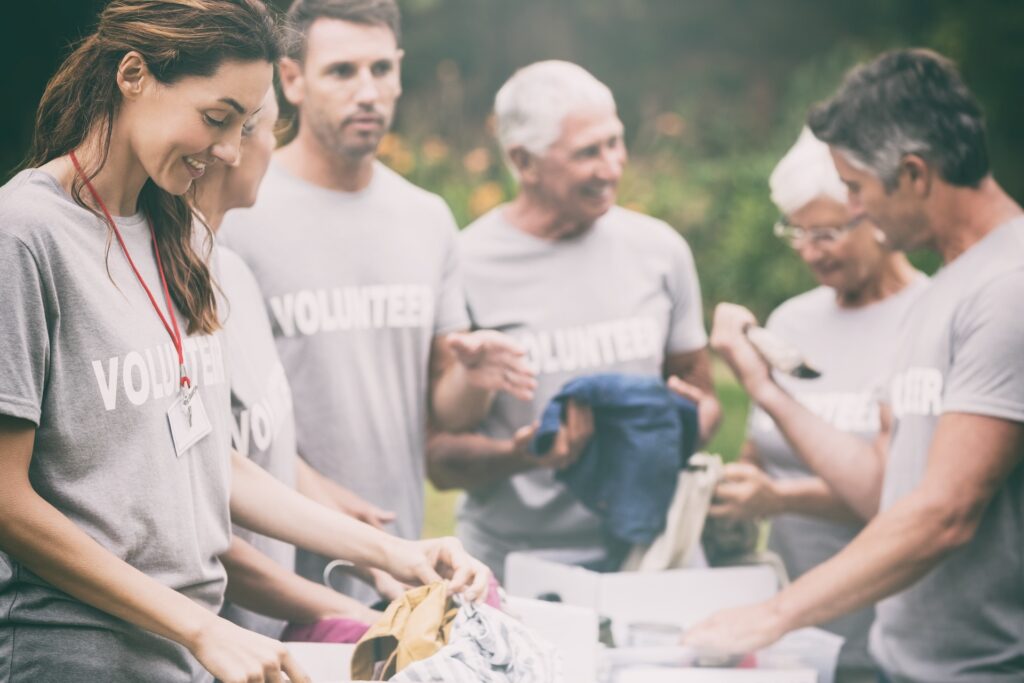 In some studies, the novelty seems to hold promise as a treatment for addiction. To those of us who recognize the value of going outside of our comfort zone, this is perhaps not surprising.
What's more, volunteering can help you to develop knowledge, skills and confidence that can help to advance your life and career, ultimately moving you to a place of growth.
Volunteering is Good for Your Mind and Body.
The science is in, folks! Study after study shows that volunteering has both physical and psychological benefits. Volunteering can help counteract the effects of stress, anger, and anxiety, as well as combat depression and generally improve psychological well-being as well as self-reported health and happiness. It is associated with a reduced risk of hypertension, and a number of other health benefits.
Benefits have also been shown to take place in studies that focused on older adults, including this one from The Journals of Gerontology (Gerontological Society of America).
Even during COVID-19, there are plenty of opportunities and reasons to volunteer and to stay safe while doing so.
Volunteering Can Be a Way to Give Back
There are endless options for how one can volunteer and give back. For people who are in recovery, volunteering to help others who are also in recovery can be a meaningful way to support their community and to sustain their own recovery.
Many people who have gone through treatment programs go on to volunteer with organizations like Alcoholics Anonymous (AA), Narcotics Anonymous (NA), or SMART Recovery. In past blog posts, some of our staff and alumni have talked about volunteering as a way they have found meaning in recovery, and as a way to deal with existential anxiety.
Many of the clients who come to the Sunshine Coast Health Centre and the Georgia Strait Women's Clinic choose to include volunteering as part of their Recovery & Post-Treatment Aftercare Plan, which is developed in a client-led way with the help of a Post-Treatment Services Team. The plan addresses what clients will do to continue working on themselves after treatment, what services and resources they will access, and what support systems they plan to connect with overall or in times of need.
For people who are struggling with or recovering from issues related to addiction and mental health, volunteering can provide a powerful way to give back and find meaning and purpose.
———————–Ionatan Waisgluss is a writer, educator and web developer living in the qathet region of British Columbia. He is the founder of SquareByte.ca