Opening Georgia Strait Women's Clinic at the start of 2020 may not have been the beginning CEO, Melanie Jordan, had envisioned. But after surviving the pandemic and into its third year of operation, it's proven to be a top-tier treatment facility for women.
Today, Georgia Strait continues to offer complex trauma, mental health, and addiction services to women of all backgrounds. Looking back on the last three years of operation, Melanie Jordan walks us through how it all began.
Developing Georgia Strait Women's Clinic
With the success of Sunshine Coast Health Centre's men's program, it's clear that operating a gender-specific facility offers the best results. "We always had people asking us to provide a similar program experience for women, but that was tough," Jordan says. "Coming up with a way to provide services to women without becoming a co-ed facility took a while to figure out."
In order to develop a program and space for women, resources from Sunshine Coast's men's program would need to be utilized, with separate residences for women to retire to at the end of each day. "When our Tidemark building came on the market, we saw the potential to use our current staffing resources for a program just for women," Jordan explains. The Tidemark building Melanie refers to is the main living residence for women. With 10 private suites, each outfitted with a bathroom, kitchen, bedroom, and living area, it was just the building needed to get started.
Organization and creativity were essential to keeping both the men's and women's programs separate while utilizing existing resources at Sunshine Coast Health Centre. To ensure men and women wouldn't run into each other when accessing the same building for daily programming, internal and external entrances were created for each office space. Men enter from the outside, women from the inside, with a number of staff members around to point clients in the right direction. "It took a bit of organizing, but that's how we got started" Melanie adds.
The Learning Curve with Opening a New Facility
With a brand new program for women, there were some inevitable learning curves to come. "What I was most surprised by is that despite its smaller size, the women's program requires just as much thinking, planning, and work for me as the men's program," Jordan says. "This isn't because women are more work. It's more to do with the nature of organizations and how the program policies and structures take time to put together".
The number of staff available to each client (3 staff to 1 client) is the same for the women as it is for the men, despite it being a smaller program. With Georgia Strait Women's Clinic being the 6th licensed and accredited community care facility developed by the Jordan family since 1991, it's evident that every new facility comes with its own learning curve. "The number of clients in the program doesn't seem to impact the work in building and operating a program one way or the other," Melanie explains.
Expanding Treatment Services to Help More Women
The fact that Georgia Strait Women's Clinic is the only women-only facility of its kind in Canada is a shocking fact. But according to Melanie, it isn't because women simply don't need it. "There's no doubt that fewer women seek treatment than men do. What is true is that women have a harder time getting the time to get help in residential care" says Melanie. "Most often, the issue is children and despite their struggles, a woman with addiction and mental health issues is still responsible for the bulk of child-rearing in their family. Lots of them are single parents."
The minimum stay for treatment at both the men's and women's facilities is 30 days, and that time away from family can be next to impossible for women. "While it may not be too difficult to get a few days or even a week away with an alternate caregiver, the typical month or more that women need to spend in treatment is just out of the realm of possibility," says Jordan.
With the lack of childcare factoring into the few treatment options available to women in Canada, Melanie still holds hope for the future. "I suspect the future of women's mental health care will involve broader options for getting the help they need when they need it, and where," Melanie adds. "Maybe it's better online services and technology. Maybe it's more blended inpatient/outpatient treatment. There are lots of things we could try to expand women's access to care".
Georgia Strait Women's Clinic is Here to Help
The opening of Georgia Strait Women's Clinic wasn't an easy task. From opening just before the pandemic hit to the constant learning curves that come with spearheading a women's-only facility. The constant adapting to client needs and tailoring of treatment services to best help women is something Georgia Strait does best.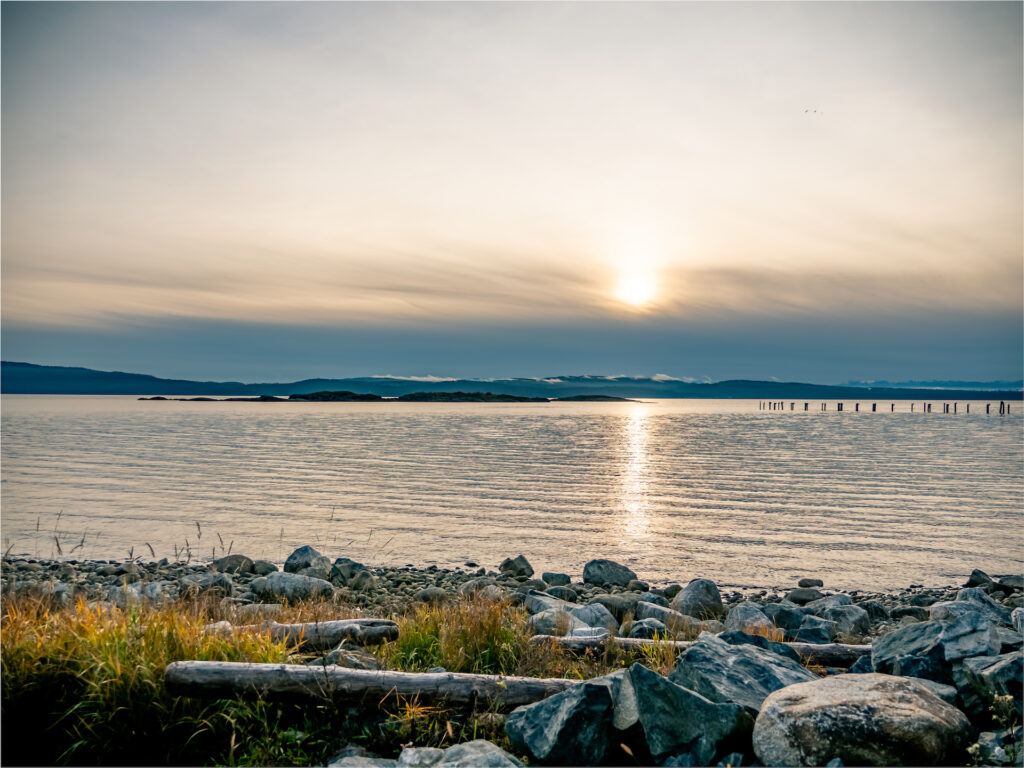 Georgia Strait Women's Clinic provides 24-hour medical care and a number of certified and licensed professionals to help with stress, depression, anxiety, trauma, and addiction. Services range from medical withdrawal to family services as well as aftercare support. Georgia Strait is an LGBTQ+ facility that welcomes women from all backgrounds and walks of life. If you or someone you know is struggling with mental health and/or addiction, call today.