Mother's Day is a time to show appreciation and love for the amazing moms in our lives, yet it's easy to overlook how difficult this day – and all days – may be for some.
More than flowers or gifts, it's time we talk about how difficult it may be for some mothers. Feeling isolated, anxious, distressed, and overwhelmed due to burnout from the responsibilities and the blur of parenting are often ignored or set aside. But we can't pour from an empty cup.
At Georgia Strait Women's Clinic, your mental health matters. There isn't one day specifically designed to prioritize your well-being when you need it most. Making self-care a priority starts by recognizing yourself as worthy of health and healing.
Mental Health Challenges for Mothers
Mothers are superheroes. They're expected to juggle countless responsibilities without breaking a sweat. However, behind the bold smiles, an overlooked reality affects many: mental health challenges.
PMADs (perinatal mood and anxiety disorders), such as postpartum depression, were already common before the pandemic, with one in five mothers affected. Unfortunately, things have worsened over the past two years, with prevalence rates skyrocketing to 50-70%. 
Yes, you read that right. We're talking about more than half of the moms out there. We need to start discussing mental health more seriously and support mothers to conquer their mental health challenges with ease.
Why We Ignore Mental Health
There are numerous reasons why mothers may ignore their mental health needs. Perhaps it's the fear of asking for help or that it won't be there if they do. With the isolation caused by the pandemic, socialization and asking for help are now like muscles that have atrophied. Even as things return to normal, it can be hard to reach out when we've become so accustomed to going it alone.
In some cases, mothers would rather put their concerns on the back burner because bringing them to the foreground creates a new concern: will I have the time or capacity to get better once I admit I need to?
The problem with ignoring mental health is that it can have a detrimental impact on yourself and your family. You don't need to wait for depression, anxiety, or stress to worsen for it to be 'legitimate'. It's ok to ask for help.
How Mothers Can Prioritize Self-Care
Being a mom can be extremely rewarding, but it's also an enormous responsibility that demands an overwhelming amount of time and energy. As we talk more openly about mental health, it's clear just how important it is to prioritize it. Choosing it as a value and creating space for it can be a goal we all start to strive for. If you don't know where to start, we have a few tips ready for you:
Boost your brain: setting 15 minutes aside to meditate or simply lying on the floor and taking deep breaths can release tension.
Socialize with friends: finding the time to catch up with friends can feel daunting, but connecting and venting with friends is so important!
Don't forget physical health: plug in your headphones and go for a much-needed walk around the block. Physical and mental health go hand in hand.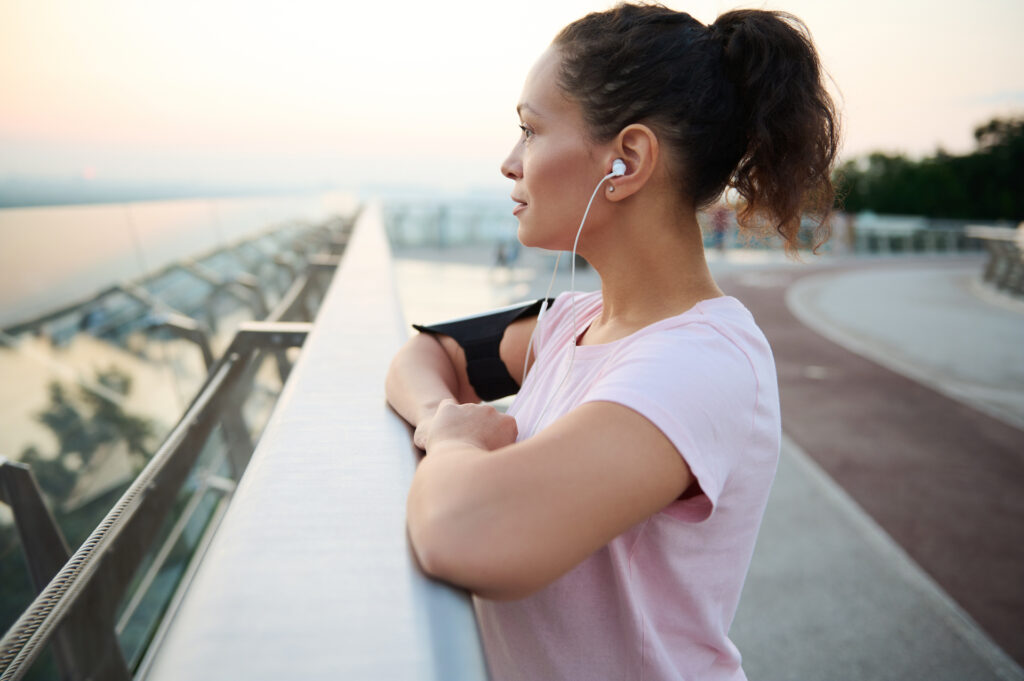 We recognize how challenging prioritizing self-care can be for mothers. It's always easier said than done. Mothers deserve more than one day a year to recognize and appreciate how much work it takes to be a mom. If you're a mother reading this, we hope you feel inspired and worthy of prioritizing your mental health and self-care. And if you're someone who has a mother in your life, think about how you can help not only your mom but any mom in your life.
It is important to recognize that self-care is not selfish but essential to maintaining physical, mental, and emotional well-being.
Spread the Love this Mother's Day
This Mother's Day, let us take a moment to reflect on the incredible impact mothers have in our lives. Let's show love and appreciation not only through celebration but by recognizing how meaningful mental health awareness and care can be towards creating a nurturing environment where every mother has an equal opportunity at success!
At Georgia Strait Women's Clinic, we help women from all backgrounds struggling with mental health and/or addiction. We are here to provide compassionate care and guidance to help women lead healthy and fulfilling lives. If you or someone you know is struggling, connect with us today or visit our website to learn more about our services.